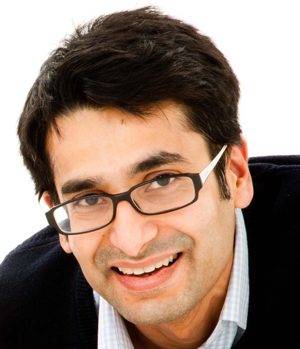 Prof Shah Khan, is an accredited Musculoskeletal Radiologist, and has earned national recognition for his contribution to radiology and dedication to patients and was awarded the sought after and extremely competitive, Bronze award by the National Clinical Excellence Award Committee in January 2016.
This committee comprises of previous award holders, patient representatives and NHS managers.  This committee stringently evaluates the contribution of doctors in terms of innovative service delivery and development with a strong focus on patient care and teaching, publications and research contributions.
This award is a testament to the respect he has earned amongst his colleagues and his patients.
Prof Khan is extremely proud of the honour because they represent recognition for his hard work and dedication to patient care.
ESSR/ISS Prize
Dr Shah Khan, was awarded the prestigious ESSR/ISS (European Society of Skeletal Radiology/ International Skeletal Society) in 2005, for his ground-breaking research on the features of bone tumours. This was recognised by the body of world experts on Musculoskeletal radiology and selected for this prize. Dr Khan is the only British Radiologist recipient of this prestigious award to date.
Specialties and Skills
Dr Khan specialises in all aspects of Musculoskeletal imaging using MRI, CT, ultrasound scans and xrays, to diagnose the cause of patient's symptoms. He excels in diagnosis of sports injuries, musculoskeletal disorders of arthritis and cartilage disorders, back pain, rheumatological disorders and tendons disorders. 
He super-specialises in the disorders of feet and ankle, which can be a very debilitating conditions and challenging to many musculoskeletal radiologist. He is frequently referred patients to determine the diagnosis, who have been through a number of clinicians but without a diagnosis.
He is meticulous in pursuit of analysing the scans and interacting with patients and referring clinical colleagues, in determining the source of the patient's ailment.
He also specialises in Neuroradiology using CT and MR scans in diagnosis of brain and spine disorders.
Dr Khan also undertakes guided injections for pain relief and treatment of wide variety of conditions such as calcific tendinitis, Achilles tendinitis, patellar tendinitis, facet joint injection, sacroiliac joint injection, hydrodilation treatment for frozen shoulder to name a few!
Sports injuries
Prof Khan specialises in the diagnosis of sports injuries in elite athletes, be they premier footballers or international fell walker or cross-country walkers. He caters to all categories of sports enthusiasts and professionals, such as Mister Universe competitor, ballet professionals, boxers, ice skaters, kick boxing champions, professional golfers etc. He is an expert in the diagnosis of injuries of runners and walkers. 
He works closely with Denise Parks, specialist physiotherapist and has been involved in the diagnosis of subtle injuries of champion cross-country runners. 
Similarly, he works closely with Andy Hosgood, specialist physiotherapist, who is involved with professional golfers, International ballet champions and cage fighters. Accurate diagnosis and multidisciplinary approach has enabled appropriate and rapid rehabilitation and led to continuing wins for the athlete!
Injuries are also seen in pianists, involving their fingers and these are precious for the professional's livelihood. Dr Khan recognises the subtleties and enables rapid access to assessment and diagnosis and if necessary provide guided injections but liaise closely with the referring clinicians to guide and support rapid rehabilitation. 
Education and Training
Prof Khan has distinguished himself among his peers at every level of his academic career. He did his radiology training at Bristol. He followed this with Fellowship in Musculoskeletal Radiology in one of the top institutions of the world and an exceptionally selective one, Leiden University Medical Centre in Holland. This centre is a bedrock for medical research and innovation and he had the privilege of working closely with doyens of musculoskeletal radiology and guided procedures, who gravitated to Leiden from all over Europe.
Prof Khan is one of the first few UK/European radiologist to undertake a higher qualification in Musculoskeletal radiology leading to MSK Dip from European Society of Skeletal Radiologists in 2009.
He has recently undertaken a grueling module as part of further qualification in Medical Education.
Prizes and Awards
Prof Shah Khan is the only British Musculoskeletal radiologist to be awarded the highly sought and prestigious ESSR/ISS prize 
(European Society of Skeletal Radiologist/International Skeletal Radiologists)  in 2005. These societies encompass the whole of Musculoskeletal radiologists in the world.
In January 2016, Dr Khan was awarded the Bronze award, awarded by National Committee on Clinical Excellence, in recognition of excellence in radiology.